For an introduction to our Swimming Club click here. Our Executive Committee have an open door policy and welcome any feedback or suggestions to enhance the success of the Club. If you would like to discuss any matter please email us on executive@cityofsunderlandasc.co.uk and we will contact you as soon as possible.
If you have any questions or suggestions about this website email us on technical@cityofsunderlandasc.co.uk

Training will take place tonight (Wednesday 20th) as follows:
Performance & AGD: 4.15 pm – 6.00pm
Juniors: 6.00pm – 7.00pm
Master:s 7.00pm – 7.45pm
The pool will then be unavailable on the following dates and there will be no training for… Continue reading →

Please note the revised training times for all squads due to the unavailability of the main pool this week:
Monday 18th August
Performance & AGD 6:30 – 7:30pm
Juniors – NO Training
Masters – 7.30 – 8:15pm
Tuesday 19th August… Continue reading →

The trip to Alton Towers on 30th August 2014 has been cancelled due to insufficient interest.
The trip may be rescheduled to an alternative date later this year so please watch out for further announcements in due course.

I have just been advised by Chris Palmer that pool is closed tonight. There will be NO training.
More information will follow when it is available……

Here are the details of the NER Short Course Age Group Championship, to be held at Sunderland Aquatics Centre on the 6th and 7th of December 2014,
MEDICAL-INFORMATION-AND-CONSENT-FORM
Please note closing date for COSASC swimmers… Continue reading →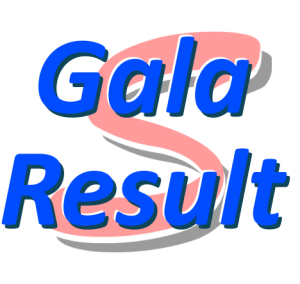 Follow City of Sunderland swimmers Matt Wylie, Nicole Lough and Josef Craig at the IPC European Championships in Eindhoven.
Start Lists and Results … click here.
Live Video Streaming (go to Upcoming Events) … click here.
Approx Schedule… Continue reading →

Good luck all of our 2014 Nationals Qualifiers.
Live Results and Video … click here.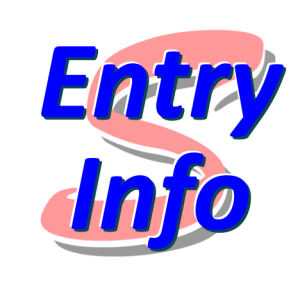 Attention parents and swimmers in Junior Gold, Silver and any eligible swimmer in Bronze Squad, here are the details for the Wear Valley Guy Fawkes Meet to be held at Woodhouse Close Leisure Complex, Bishop Auckland DL14 6JX, on the 1st and… Continue reading →

There will be no Junior Session on Saturday 26th due to staff absence.
My apologies for any inconvience.

More than 650 swimmers from around the region and beyond competed in City of Sunderland's last home gala of the year.  Sunderland fielded a strong squad of 50 swimmers who won a total of 75 gold, silver and bronze medals… Continue reading →

Congratulations to Elizabeth Clements who is the club's latest national qualifier.  The Age Group Development swimmer has qualified for the British Gas ASA Age & Youth Open Water Championships, following her performance at the ASANER Open Water Meet where she finished… Continue reading →

City of Sunderland Swimming Club is delighted to announce the appointment of Paul Robinson as a coach for the Age Group Development Squad.  He will commence his new role on Monday 1st September 2014.  Paul brings a wealth of… Continue reading →

Attention City of Sunderland ASC parents and swimmers
Here are the full details for the N&D meet October 2014.
NDSA October 2014 Qualitying Times (1) Please note that the swimmer must… Continue reading →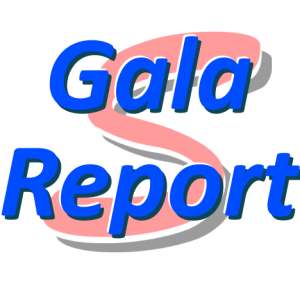 City of Sunderland swimmer, Matthew Wylie, was one of just six para-swimmers selected to represent Great Britain at the European Junior Swimming Championships held in Dordrecht, The Netherlands.  Swimming in this prestigious event for the first time, seventeen year old… Continue reading →

Fifteen swimmers from City of Sunderland, braved the cool waters of Wykeham Lakes (near Scarborough) to compete in the North East Regional and Northumberland and Durham County open water swimming championships.  For some this was their first taste of open… Continue reading →
The summer splash warm up times are scheduled for 8am and 1pm both days.
We look forward to seeing you all at the meet.

City of Sunderland sent a squad of seven swimmers, who qualified for individual events, and a further nine relay swimmers to compete in the five day, British Gas International Swimming Meet.  This prestigious annual event now in its second year,… Continue reading →

Hi All
Can you all please note the following Skeleton Training Programme will be in place, Thursday July 31st – Sunday 31st August.
Normal Training resumes Monday 1st September
Sessions during this period are as follows:
Performance A / Performance… Continue reading →
Hi all,
Please be aware that, due to the club's Summer Splash Open Meet, there will be no training for Junior Gold or Junior Silver this Saturday, the 12th of July.
Kind regards,
Glenn