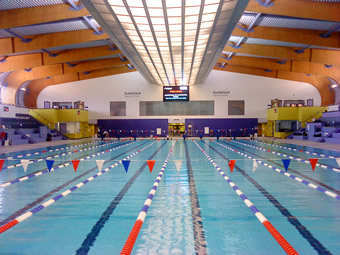 Welcome to the City of Sunderland ASC (CIC)
We are very pleased to welcome you to our Club. This welcome pack is designed to help answer some of the questions you may have and of course some you didn't know you needed to ask.
We will try and cover as much as possible, but remember that we are always on hand if you have any questions or concerns.
The City of Sunderland Amateur Swimming Club is a Community Interest Company, registered number: 07792096. We are based at the Sunderland Aquatic Centre, Stadium Park, Sunderland, Tyne & Wear, SR5 1SU, next to Sunderland AFC Stadium of Light. (Free parking is available in the main Sunderland AFC car park on non-match days).
Contact:
For all swimming squads – Linda Reiling at chair@cityofsunderlandasc.co.uk or on 0191 561 8235
For General Enquiries regarding the club executive@cityofsunderlandasc.co.uk
Club Introduction.
The City of Sunderland Amateur Swimming Club has a club membership of almost 200 athletes. We are extremely ambitious and have plans to significantly increase our swimming membership to full capacity of 350 members. We have great links with Sunderland City Council Swimming Academies and our coaching staff provide expertise and support throughout the whole athlete pathway from learn to Swim to High Performance. We also have strong links with Sunderland University who provide attractive sports scholarships and support to our varsity members.
The Club is one of a few Club programmes in England that enjoys Beacon status. This means that we provide a clear and sustainable integrated pathway for swimmers and divers from the Fundamentals stage through to Training to Win.
Our goal is excellence at every level.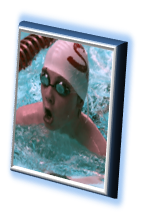 We are also working very hard to improve our performances at all levels. Over the last few years we have improved our Diddy League, county, regional and national results. Over the last 2 years we have placed swimmers at major international events including the 2009 World Championships, 2009 European Youth Olympic Festival and the 2010 World IPC Championships. We take great pride in developing our swimmers to achieve success at the highest level and 2011 in particular has see two of our young swimmers making a real impact on the national scene. Adam Taylor(15) became an ASA National Youth Championship Medallist in the 200m Backstroke, as well as winning the Northumberland & Durham and North Eastern Counties 100m & 200m Backstroke Junior Records. Lucy Walton (14) became the ASA National Age Group 200m Backstroke Champion, adding to her successes as a BAGCAT National Champion and a multiple National Medallist. We also take great pride in our inclusivity at the club and are delighted with the national successes achieved by our disabled athletes, for example, Matthew Wylie (15) has achieved great success over recent years and he is presently the 400m Freestyle National Junior Champion as well as being a quadruple British record holder.
Our Vision.
A sustainable world class programme achieving excellence from learn to swim to podium success.
Our Values.
A winning attitude.
Commitment.
Excellence.
Club Aims.
We aim to be an inclusive club, welcoming anyone interest in swimming. We hold regular social events and have the Club Night on Fridays where all the squads attend and are encouraged to interact with the Coaches and each other.
We hold regular in-house time trials and coaching sessions, to improve technique.
Our committee work hard to make the club a success, ensuring we are financially stable and well governed. The club has worked hard to provide an environment that encourages and rewards hard work and dedication.
Code of Conduct.
At all times, we expect athletes and parents to follow the principles outlined in our code of conduct. All athletes and parents will be asked to sign our code of conduct agreement upon registering for membership. Please refer to our club policies page on the website for further details.
Our Achievements.

We are proud to have SWIM 21 accreditation, which is the ASAs quality mark. It recognises clubs that are committed to providing safe, effective and quality services for the benefit of their members. SWIM21 Club Accreditation is available to ASA clubs of all aquatic disciplines that are positioned at one or more of five levels:
Performance
Competitive Development (we are proud to have achieved this level!)
Skill Development
Teaching
Foundation
We have had a very successful year with many of our swimmers enjoying success at every level. We have many top class athletes who swim at the highest level achieving World Ranking and England Talent status, showing the quality of our coaching staff.
During 2011 we have also made our mark at away galas. At the Stockport Metro Gala, against formidable opposition we won the Best Visiting Team Trophy and at the City of Derby Gala we were also voted the best supported club.
Our Diddy League squad are currently second in the North east and showing great promise. Our gala success continues with record medal hauls in every gala showing our strength in depth.
Where ever possible, the achievements of our swimmers at all levels are recognised in regular gala reports on the club web-site and in the Sunderland Echo.
Have no doubt, joining our club means you will be giving yourself an exciting opportunity to join a club that is striving to be the best. Our whole team aim to make us the club of choice for successful swimmers in the North East.
Our Parents.
We are incredibly lucky to be so well supported by our patents. We have a club shop selling equipment, club merchandise and sweets. Our parents also volunteer and support our galas. We have timekeepers, judges and parents who generally make sure the swimmers are well cared for. We welcome anyone wishing to get involved with the Club, providing the opportunity to learn new skills and achieve qualifications in areas such as coaching, timekeeping and judging.
Our Squads.
You will be assessed on your first visit and will be assigned to the particular squad that is suitable for your skills and experience. Junior Silver is our entry level squad. Based on the three categories of ATTITUDE, ABILITY and ATTENDANCE you will progress through each squad. Attendance is monitored and there is a minimum attendance requirement. Please see your coach or squad manager for further details. You should aim to attend all sessions if possible in order to improve your skills, strength and fitness and this will help you achieve your long term training and performance goals. Discipline is also introduced at this level. This is a vital part of training enabling a sound Athlete, Coach Relationship. Some Athletes are not used to this type of structure, but quickly adapt. This discipline will continue throughout the Athletes journey within the programme.
Our Membership System.
We are a competitive development swimming club affiliated with the ASA and for this reason every one of our swimmers is required to join the ASA. Yearly subscriptions are paid annually and cover annual insurance and allows for entry into competitive swimming galas. You will not be allowed to train or compete as part of our Club if your membership and fees are not up to date. In addition we also charge an annual Club membership fee which contributes to the running of our club and pool time costs. All training fees are paid monthly via standing order and vary according to squad membership.
Our membership renewal process begins in December for submission to the ASA in January of each year. You will be issued an ASA membership card upon joining – please keep this safe as it is issued once only and you will need your ASA number to enter a competitive gala. For any membership queries please contact our Membership Secretary; membership@cityofsunderlandasc.co.uk
Training.
Athletes are expected to attend as many training sessions as they can. Training sessions consist of swimming and land training. Each squad trains at different times. The Junior Silver squad has the smallest schedule consisting of 4 swim sessions and 2 land training sessions.
As athletes move up through the squads, sessions become more frequent to build upon stamina and technical ability.
Junior Silver Squad:
| | | | | | | |
| --- | --- | --- | --- | --- | --- | --- |
| | MONDAY | TUESDAY | WEDNESDAY | THURSDAY | FRIDAY | SATURDAY |
| AM | | | | | | 8.00-9.30 |
| PM | 7.15-8.15 | | 6.15-7.30 | | 7:00-8:00 | |
| GYM | | | 5.30-6.15 | | | 7.15-8.00 |
Junior Gold Squad:
MONDAY

TUESDAY

WEDNESDAY

THURSDAY

FRIDAY

SATURDAY

AM

8.00-9.30

PM

7.15-8:15

6.15-7.30

6.15-8.00
(By invitation)

7.00-8.00

GYM

5.30-6.15

7.15-8.00
Coaching fees are inclusive of all swim sessions and land training. All other squad training times are available on the club website. Each squad has a volunteer squad manager who will liaise with the Coach, hand out gala forms, club letters and act as your first point of contact for information.
Please note that parents are not allowed on poolside during sessions as Coaches need to concentrate on the athletes and their safety. If you need to speak to your Coach please take them aside before or after a session where convenient or co-ordinate an appointment via the squad manager.
Please also note that all children under 11 years of age MUST have a parent or guardian available on poolside at all times.
Training and Competition.
Athletes are expected to be on time for training, arriving at poolside at least ten minutes before the start of the session. Swimmers are expected to have goggles, fins, kickboard, pull buoy, swim hat and a drinks bottle. (If the bottle is a standard sip top bottle, please ensure the cap is removed before bringing on poolside as plastic bottle tops are a Health & Safety risk). All training items can be purchased from the Club shop. The Club shop is on the north balcony at the far end and is open most weekday evenings. The shop stocks equipment, clothing, refreshments and tuck shop.
Gala Information.
Durham & District Junior league (also known as the Diddy League)


The league is separated into 3 divisions 1st, 2nd and 3rd. The league is aimed at children aged between 8 and 12 years of age. For each swim at the competition, teams are awarded 6 points for 1st, 5 points for 2nd and so on. Each club competes with other clubs in the same division, there are 3 heats held in March/April with the final held in June/July each year. In Divisions 2 and 3, if a club wins their final then they are promoted to the next Division up. The winner of the Division 1 final goes on to represent Durham and District at the National finals. COSASC currently competes in Division 1.
Northumberland & Durham County Championships
Age Group Championships are normally held over 2 weeks in March. Times are set for these championships and swimmers must prove they have swum faster than the entry times specified.
BAGCATs
Rather than specialise in one event, the ASA believes that each swimmer should compete on a number of events to help develop their swimming potential. In the UK, events are divided into categories the British Age Group Categories or BAGCATs for short.
When an athlete competes in a BAGCAT event, their time is converted into points that take into account a swimmer's age and sex. An athlete can take part in as many events in a season as they choose to, but only their highest points score in each swimming category will count towards their final BAGCAT total.
Attending Galas
Athletes must remember to take the following items to each gala:
– Swimming costumes (minimum of 2 or a fresh suit for each race)
– 2 swimming caps (boys and girls must wear a COSASC Club hat)
– 2 pairs of goggles
– 2 towels
– Club t shirt/tracksuit bottoms & pool shoes and socks (to keep you warm between events)
– Non fizzy drinks, a packed lunch and snacks if the gala lasts all day
Something to entertain you, like a book, as there can be long periods between races.
NO SWIMMER SHOULD WEAR A HAT AT A GALA HIGHER THAN THEIR ENTITLEMENT, I.E. A NON NATIONAL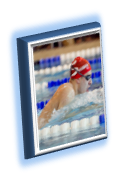 SWIMMER WEARING A RED COLOURED NATIONALS HAT. THESE HATS SHOULD BE WORN WITH PRIDE BY THE SWIMMER WHO EARNED THEM AND SHOULD NOT BE LOANED TO NON NATIONAL SWIMMERS. It is also expected that club swimmers will wear their COSASC hats with pride at all media events.
Packed lunch suggestions try and take healthy food that will boost energy. Pack protein rich foods, such as meat or fish and carbohydrates such as pasta, rice, wholemeal bread and bananas.
Parents please label everything. Items can easily get lost or misplaced especially when athletes have similar equipment and costumes. Please encourage your child to be independent and look after/carry their own equipment as parents are not allowed on poolside or in changing rooms.
Gala Entries.
Competitions are posted on the club website (www.cityofsunderlandasc.co.uk) with an application form for swimmers given out by the squad managers. Details of all galas are also available on the Club notice board located beside the Club shop. Entries and payment must be made on time and entries are per swim (usually between £4 and £7 each) Once the gala organisers have scheduled the events, athletes will be notified on the website if they have been successful to compete.
Warm Up.
At a gala, each swimmer is required to report to the Coach before and after a race. There will be a warm up before each morning and afternoon session, so arrive in plenty of time. The team warms up together – we are a TEAM! Athletes need to be aware of the start time of the warm up session from either the competition details provided by their Coach or usually via the host club website.
Gala Swimming Rules.
There are certain rules for competitive swimming. Breaking these rules can result in disqualification. Your Coach will advise you of these rules during your training sessions or stroke clinics. The clinics are arranged at regular intervals throughout the year to help you perfect your skills. If you are unsure of any aspect of competing at a gala please speak to your Coach.
My Times.
Parents or guardians should record their childs times and keep for future reference. For each new gala, your best times will have to be written on the application. You can use any gala time whether long course or short course as your personal best time (PB) but may have to convert the time to suit the gala you are applying for. Times are recorded on the British Swimming Rankings website. There is a link to this site which you will find on the club swimming records page on our website.
Converting Times
You should record your best times both long course (50m) and short course (25m) separately (see our gala record sheet on the documents section of the website).You can convert the times between each course length using the conversion tables. The tables can be found through a link on the website. First click on DOCUMENTS/LINKS, then on PULLBUOY CONVERTER. Click on TIME CONVERSIONS. When you record the time on the application form, be sure to write CONVERTED TIME next to the time to avoid confusion.
And Finally
Our Club relies on the generosity of our parents and Coaches. If you can volunteer some time or help with fundraising please contact the Executive to express your support. We cannot exist as a Club without the help and support of our Volunteers. You can find details of all voluntary roles within the club in the Job Descriptions section of the club web-site.
For up to date information and forthcoming events please visit the notice board or website.