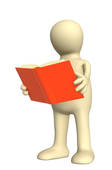 One of the ways we currently raise funds for the club is by the sale of donated books.
The books are £1.00 each. To date, we have raised over £9,000.
Please help this fundraising activity by donating your unwanted novels to Vicky Birchall or the club shop.
Please see below for the current list of novels.  Please use the Book Enquiry/Request form to contact Vicky.
Feel free to show the list to your friends, family, colleagues etc.  A great way to do this is via the Social Media buttons at the bottom of this page (click here)- its easy to do, why not try today ?
Keep Reading!
| Author | Title | Type | Rating | Status |
| --- | --- | --- | --- | --- |
| billingham, mark | good as dead | paperback | adult | |
| billingham, mark | rush of blood | paperback | adult | |
| billingham, mark | bloodline | paperback | adult | |
| binchy, maeve | full house (quick read book) | paperback | adult | |
| child, lee | the hard way | paperback | adult | new |
| coben, harlan | caught | paperback | adult | |
| coben, harlan | caught | paperback | adult | |
| denfeld, rene | the enchanted | paperback | adult | |
| flynn, gillian | gone girl | paperback | adult | |
| french, nicci | catch me when I fall | paperback | adult | |
| gerritsen, tess | the silent girl | paperback | adult | |
| gerritsen, tess | last to die | paperback | adult | |
| hill, susan | the woman in black | paperback | adult | |
| james, p d | the private patient | paperback | adult | |
| la plante, lynda | above suspicion | paperback | adult | |
| larsson, asa | the savage altar | paperback | adult | |
| mccall smith, alexander | the double comfort safari club | paperback | adult | |
| mccall smith, alexander | blue shoes and happiness | paperback | adult | |
| oswald, james | natural causes | paperback | adult | new |
| oswald, james | dead men's bones | paperback | adult | new |
| patterson, james | hope to die | hardback | adult | |
| patterson, james | 5th horseman | hardback | adult | new |
| patterson, james | london bridges | paperback | adult | new |
| patterson, james | double cross | paperback | adult | new |
| patterson, james | 11th hour | paperback | adult | new |
| patterson, james | jack and jill | paperback | adult | new |
| pimental, melissa | age sex location | paperback | adult | new |
| rendell, ruth | the saint zita society | paperback | adult | |
| robinson, peter | all the colour of darkness | paperback | adult | |
| robinson, peter | piece of my heart | paperback | adult | |
| slaughter, karin | blindsighted | paperback | adult | |
| thomson, jemes | lucifer's tears | paperback | adult | new |
10p section below:
| Author | Title | Type | Rating | Status |
| --- | --- | --- | --- | --- |
| | | | | |
Total raised to date: £9031.22 as of 09/09/2015
Book Enquiry/Request Form