The Club Directors are pleased and proud to announce that the City of Sunderland ASC were advised by the Club Development Officer (North East Region) that we were successfully accredited at the National SwimMark Panel in December 2019.  We have, this week, received our certificate and can formally use the SwimMark logo on our club documents and website, etc.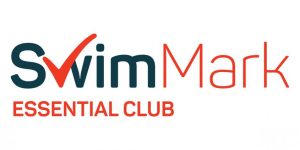 Formerly called swim21, SwimMark accreditation is Swim England's quality standard for clubs.  It recognises high standards of governance, sustainability and effectiveness.  Any affiliated Swim England club can apply for the accreditation, regardless of the club's size or the disciplines offered SwimMark Essential Club is the primary module for clubs, helping them to achieve good governance, grow membership, develop volunteers and ensure their activity is sustainability and in line with the club's objectives.
Previously, the Club held swim21 accreditation, which expired last summer.  Over that time, a number of key volunteers worked tirelessly to prepare our current comprehensive submission, which now lasts for two years.
The Club will need to undertake an annual "health check" in autumn 2020 before formally re-submitting for re-accreditation in autumn'21.
The Directors would like to place on record their thanks to those individuals who supported the preparation of the documents for the current submission.